So what is Auto Enrolment and does it really affect you?
Unless you've had your head in the sand lately, you're likely to have heard about the changes to workplace pensions, after all there's been a lot of TV adverts about them (or auto-enrolment, as it's also referred to). But do they really affect you? Well the answer to that is easy, because if you employ at least one person paid via PAYE, then like it or not, yes the new rules do apply to you. And what does that mean? Well it means you have to enrol your eligible staff into a workplace pension and contribute towards it and you have to do it by your compliance date.  There's a minimum contribution requirement and the bottom line is that if you don't comply you can face substantial fines and or face prosecution.
But actually it's about more than just minimum requirements and compliance.  
Of course as an employer you can leave it to the last minute and make the minimum contributions but that really misses the point. Because Auto-Enrolment is a rare opportunity for you to demonstrate to you staff that you really value them by providing them with a benefit that's genuinely worth something to them. This is a cost you're going to have to meet in any event but if presented to your staff in the right way, it could make a big difference to staff perception, morale, recruitment and retention.
So what should you do next?  
The sooner you start planning and organising your Auto-Enrolment and the more you can contribute, the more likely you are to be able to buy into a decent scheme and the more valuable the benefit to your employees will be. Finding the right provider and then managing the scheme can cause difficulties but not if you get the right help. In the next few blogs we'll be explaining what you need to do, when you need to do it and how you should go about it but the important thing to note now is that you mustn't put your head back in the sand. The reality is, it really doesn't have to be complicated to sort it all out if you get the right help and advice as soon as you can.
If you've had your head in the sand when thinking of Auto-Enrolment, and you want some straight forward advice or assistance, call us today on 01932 253 938 … and sleep better tonight. Because we really can take the headache out of Auto-Enrolment.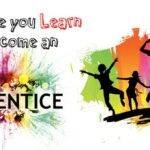 Apprenticeships Previous post
Know the basics… Next post