A team without heart is a team without hope.
Cheryl joined Bigmore Associates in 2019 working as Receptionist and Administrator. She quickly proved herself as a brilliant administrator and client facing member of staff, building great rapport with new and existing clients.
She  transitioned over to the Will Writing business in 2021 to support Luke with client meetings. Cheryl has become an integral part in driving the business forward. Her dedication to her work and to client needs has helped the business grow from strength to strength.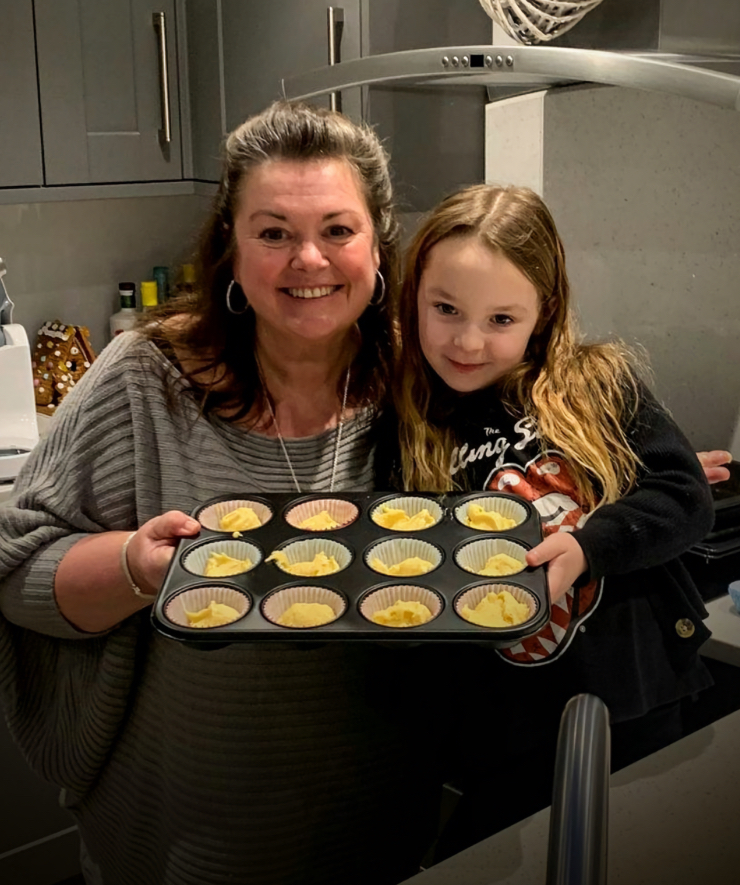 What is your role at Bigmore Associates and how long have you been with the company?
I joined Bigmore Associates in 2019 working as Receptionist and Administrator. It was in 2021 that I was asked by the will writing department to make the transition over to help Luke with his admin and client meetings.
How did you end up working in your respective field?
As part of my job, I was given the role to be initial contact of those bereaved from their loved ones whilst working for Bigmore Associates and through that became involved in a probate case. Soon after Luke asked if I would like to join him and I felt was an excellent opportunity to have a further rewarding role, especially by being able to help those bereaved. I was also intrigued about will writing and lasting power of attorneys and knew again, this was a path towards helping others and it is an incredibly self-fulfilling role.   
What do you love about your job?
I love to be with our clients and especially enjoy being able to support and guide them through very difficult situations.  These moment can be some of the hardest of times of when they have just lost a loved one. I also find it fascinating watching Luke give advice and options to our clients on some of the most difficult of decisions regarding their wills. Is is then my privilege to witness their relief when they realise that something they've been extremely concerned over is actually quite simply solved, by say adding a clause in your Will and it takes that burden of worry off their shoulders.
What's one thing about your job that energises you?
When we finish a case, no matter how big or small, knowing that it has, and will, make a difference to someone's life. You know by assisting them in making these decisions to write a will or have lasting power of attorneys in place you have provided them with important legal documents to help them with peace of mind that their wishes are recorded and they will be carried out when they pass away. I believe that a Will can be someone's final declaration of their love.
What's the biggest misconception people have about your position?
That the discussions we have with our clients are morbid ones. Sadly, it is something we all have to face that one day our time will come to leave this world, yet shockingly over 65% of people do not have a Will in place. We understand that this isn't an easy subject to address and therefore, we make the conversation gentle, whilst being informative, as we can and ensure the processes in writing your will are as simple to understand as possible, for example it's so important we make sure we explain complex legal jargon in plain English. It's wonderful and uplifting to know that we have assisted our clients to make one of the most, if not the most, important document of their lives to ensure that their loved ones are provided for and that their assets will go according to their wishes.
What is the best part about working at Bigmore Associates?
I love the people. Everyone is totally committed to our clients and are passionate in providing them with the best service and outcome possible. They also, care about one another and I feel privileged to work with such an amazing team. I don't just think of them as work colleagues but friends too.
Any favourite local spots of business in Walton you can recommend?
So many but currently I am enjoying The Walton Village, where you can enjoy some relaxing downtime with friends over a wine and great tasting burger!
What about a favourite work memory?
My favourite work memory is when we have one of our social events, especially when we celebrated being in business for 50 years. At that event, we got to meet some clients and previous members of staff that I'd not had to privilege of meeting before and it was great being able to put a 'face to the name'. Then, as always, I love being able to party with my work colleagues and watch them transform into 'dancing queens'… and kings of course!
What do you think is the most important part of employee wellbeing?
As a company Bigmores places a great importance on our wellbeing, which I feel improves the bond between them as our employer and us as the employee. We are so lucky to have an in house benefits team – Bigmore Benefits.  If I had to choose which to me feels the most important then it is ensuring our mental health, within the workplace and out of, is looked after so that everyone feels valued and can continue to thrive at work as well as outside of it. Bigmores as a company have a well-designed system and structure to ensure this is provided for and I personally have used some of the programs we have access to as a benefit. Along with using these, everyone from senior leadership to other work colleagues, are fantastic in ensuring you are fully supported and have access to the help you may need.
What do you do to maintain your wellbeing on busy days?
If I am feel a little stressed I like to use 'Headspace', which is provided through Vitality as one of our benefits. I personally find it helps with my focus. Also, getting up and making a cuppa is a break I believe we all need.
If you could trade places with anyone for a day, who would it be?
My granddaughter, Edith! How amazing would that be, to be able to view the world how she sees it.
You can connect with Cheryl on LinkedIn by clicking here. 
For more information on our Wills, Power of Attorney and Probate services click here.
To get in touch with the full team at Bigmore Wills & Probate, click here.