Do you have a clear idea of what you want? For example do you want to grow your business and take it to the next level or sell your business perhaps, retire early and sail off round the world? Or do you just have a certain idea of what you want your future to look like? Your dream and your vision!
More importantly, have you ever thought about what you need in order to achieve those dreams? You know the money part…what your assets are worth now and how much will they be worth in the future? In other words what do you need to achieve financially in order to follow your dreams?
As the old saying goes…
If you don't know where you're going, how will you know how to get there? And the saying is as applicable to your financial goals as it is to any other goals you may have. Understanding what you need to achieve financially and setting some financial goals is a significant part of achieving success and you know what else? Working out what you've got now, are going to need in the future and making sure you achieve it, doesn't have to be complicated or time consuming.
Move over Roy, goals aren't that hard!
Actually, with the right help, it's a straight forward, step by step process that a good financial planner with the right software can guide you through. It involves working out what you want, what gaps there are in your finances and the right way of plugging those gaps and achieving your goals. No endless spreadsheets or sleepless nights, no guess work, no unpleasant surprises when you wake up on retirement day.
So go on, call us today and start dreaming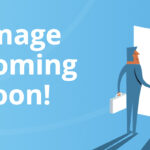 Make plans for life after work Previous post
Get excited about Auto Enrolment Next post