CB Benefits have entered a team of individuals to ride the Prudential Ride London–Surrey 100 on the 2nd August. This is a tough challenge which entails riding 100 miles through London and Surrey.
We are raising money for Woking Hospice who are a local charity working in the heart of our community providing palliative care and support to patients and their families. The work they do is invaluable and we would sincerely appreciate it if you or/and the company would be prepared to sponsor us to complete this challenge.
If you would like to sponsor us, please following the link below where you can find out more about us and the charity.
https://www.justgiving.com/CBFinancial
We thank you in advance!
CB Benefits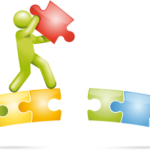 Getting Started With Auto Enrolment… Previous post
Pension provider – It's time to choose… Next post