Based in Woking, Surrey, CB Benefits were founded in 1980 and specialise in employee benefits and human resources along with personal financial planning. We're a medium sized firm which means we have the resources to help you plan, implement and administer your various schemes but we're small enough to be able to offer a hands on and very personal service. It's a very effective combination and we have a wealth of experience, knowledge and industry connections for you to take advantage of when it comes to Auto-Enrolment and employee benefits.
Who will you work with?
When you decide to work with us you'll deal either with Dave Sykes or Maria Koljonen. Dave has been with CB Benefits since 2004, he's a certified financial advisor and specialises in employee benefits and personal financial planning. His strength is in identifying the right scheme and explaining the merits of it in clear, easy to understand English to your staff. And in our experience, that's what makes the difference between success and a headache. Oh and Dave players the guitar in a cover band and loves his sport too.
Maria has been with CB Benefits since 2006 and is a human resources consultant and specialist. Born in Finland she also has a strong background in customer services which is a great combination when it comes to working with your team.
More importantly here's what one of our clients says about us
"CB Benefits support HLW with all aspects of the administration of our employee benefits package, implementing the agreed schemes efficiently and effectively and updating us on any changes as appropriate. Their team is always willing to answer any questions, from the firm perspective and from individual employees and Dave Sykes is happy to visit our offices for personal consultations with the management team and to conduct inductions with staff into the benefits and pension scheme we operate. They have a friendly and professional approach at all times and I wouldn't hesitate to recommend them to other firms."
HLW (Jason Turner)
If you'd like to see some more client testimonials you'll find them on our website or LinkedIn page and if you'd like to know more about us and how we can help make Auto-Enrolment easier for you just give us a call now on 01483 881110.
But whatever you do, don't wait any longer before implementing your Auto-Enrolment. You need to act now and we can help make it easy.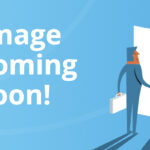 Pension provider – It's time to choose… Previous post