There are many moving parts in the home buying process.
Estate agents, mortgage advisers, solicitors, lenders. With so many different parties playing a part at various stages of the home buying process, it can be a daunting undertaking. Particularly for first-time buyers. No two purchases are exactly the same, and won't always play out in the same way and in the same time. However, there are some key parts of the process which can be outlined to help give a clearer idea of what the home buying journey looks like.
Establish Borrowing Capacity and Budget
First, you need to understand how much you can borrow, what it will cost you, and what your budget is for monthly repayments. This will include an analysis of your income, expenditure, current credit commitments and credit score. Each lender has their own criteria when it comes to assessing these factors. This means not all lenders will be the right fit for you. Starting your homebuying journey with a conversation with an independent, whole-of-market broker will help ensure you're well informed about all the options available. It will also give you a good idea of your borrowing capacity and the price range you'll realistically be able to afford.
Submit a Decision in Principle, Find a Property
Once you have established your target price range and budget for mortgage repayments, the first part of the mortgage application process is the 'decision in principle' – or 'agreement in principle.' This involves getting provisional approval for a loan from a lender, with an automated borrowing calculation and credit scoring system. This is not the same as an offer of loan. It is a means of the lender indicating that, subject to all the information provided being verifiable, they can potentially lend you your requested amount.
The DIP (decision in principle) can be submitted prior to you having found a property, and it's often advisable to submit one before doing so. It is likely vendors (the person selling the property) or estate agents will ask you if you have a DIP in place. Or they may ask to speak to your mortgage adviser for verbal confirmation of your borrowing capacity before accepting an offer from you. If you use the services of a mortgage adviser to purchase a property, they can help identify the best lender for you, and submit the decision in principle to them on your behalf.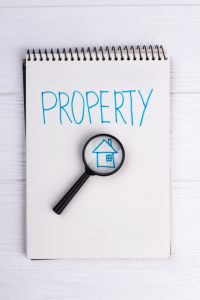 Full Mortgage Application
After you've gained provisional approval for a loan, and somebody has accepted your offer to buy their property, it is time to get your full mortgage application underway. This entails a more detailed application than the one that was completed at DIP stage. At this time the lender will need to see documentary evidence for the information provided, for example: payslips, bank statements, ID etc. Once your full mortgage application has been submitted, the rate you have applied for will be secured and won't be affected by any changes to the products lender offer.
You will also need to appoint a conveyancer, a solicitor specialising in the buying and selling of property. The conveyancer takes care of the legal side of the process for you, and their contact details are required as part of the mortgage application. This means you'll need to appoint somebody before the full mortgage application stage.
Underwriting and Valuation
The lender you have applied to will assign an underwriter to review your case. They will be responsible for checking the documentation provided to them, and asking any additional questions the lender wants answered before agreeing to offer you a mortgage. Your mortgage adviser will have requested the required documents ahead of time. This is both to help ensure that the information on the DIP, and subsequently full mortgage application, matches the documents provided to the lender. This should also help with the efficient processing of your application.
Lenders will often ask more questions or request further information; this is perfectly normal. This part of the process is really about jumping through hoops for the lender until there are no further queries outstanding. The best thing you can do to help speed things along is to be ready to respond promptly with any information requested.
The lender will also instruct a valuation of the property and will send a surveyor to assess whether the property is a suitable security for the loan. There can be a fee for this, but often the valuation will be included for free.
Ultimately, offering a mortgage is a commercial decision for a lender and sometimes they do say 'no' and decline the application. If that does happen your application can be resubmitted elsewhere. A mortgage adviser cannot guarantee that your application will be accepted, but with expert knowledge on different lender's borrowing criteria, they can recommend a lender that is likely to be a good match for you, or that is offering the lowest cost products.
If the lender is happy with your case and the property itself, they will issue your mortgage offer. This is formal approval of the loan. This offer will usually be valid for six months, during which time you need to arrange the legal completion of the property purchase. The offer will be sent both to you and your solicitor, and from this point onwards it will primarily be your solicitor and the vendor's solicitor progressing matters.


After receiving your mortgage offer, your conveyancer will be carrying out the required legal work ahead of you completing on the purchase. You may also choose at this point to get an independent inspection of the property arranged. The mortgage valuation carried out at application stage is for the lender's purposes and is the most basic type of property survey. The lender may not even share the details of the report with you. Consequently, you may want to arrange your own homebuyers report, or full building survey (the most detailed inspection), before agreeing to buy the property. Any potential issues with the property should be flagged up before the purchase becomes legally binding, meaning any remedial works can be undertaken by the vendor, or the price renegotiated if warranted.
The final part of the process is to agree a date – or dates, as they may not be simultaneous – for exchange of contracts and completion of the purchase. Once contracts have been exchanged, at this point the purchase becomes legally binding on all parties and neither side can pull out without there being serious ramifications. The completion date for the purchase will be the day your lender releases the mortgage funds to your solicitor, who is responsible for overseeing payment of the funds to the vendor. Finally, you'll be able to go to the selling estate agents' offices and pick up the keys to your new home. Congratulations!
So how long should this take?
Given the number of different parties involved, and the complexity of the home buying process, it is difficult to predict exactly how long this whole process can take. However from the point of application, 8 – 12 weeks is possible and would represent a smooth process. But be prepared for it to take longer. There are a number of unforeseeable events that can delay the process, like: the person you're buying from loses the house they are buying, and you need to wait for them to find a new one. There are legal queries that take some time for your solicitor to receive the answer to. Or maybe your first application isn't successful and it's necessary to try again elsewhere.
At Bigmore Associates, we understand that our role as mortgage advisers is not just to find you the best loan with the lowest repayments and to submit your application. We also help guide you through a potentially unfamiliar process from start to finish, making the homebuying experience as clear and stress free as possible.
If you have any other questions about the home buying process or how the mortgage team at Bigmore Associates can help, fill out the contact form below. 
We also have an FAQ page which might answer some of the questions you have as you begin the process. 
Article written by Cain Stennett
Mortgage and Protection Adviser, Financial Planner Dip CII, Certs CII (MP & ER)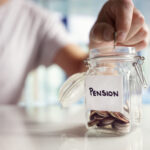 When Should I Start a Pension? Previous post