Workplace Pension Procrastination
Two weeks ago the pension regulator released a report that stated employers are sleepwalking their way past a legally binding deadline. This year 12,000 small businesses with 62-89 employees should have complied by 1 July 2014 but asked for a three month postponement which they are legally entitled to do.  However, apparently many have still not complied and this could mean that they may face a fine from the Pension Regulator.  With the influx of smaller businesses entering this arena next year, this problem will become even worse. To coign the governments slogan "I'm in". Well clearly most small companies are not! – This may be because companies lack the budget, resources, or knowledge and just don't know where to start.  Hopefully, this article will help companies understand  these challenges and provide practical steps to fulfilling their oblgations.  Trust us, it's really not too difficult.
The mentality of leaving things to the last minute is for many an inbuilt human trait. Do you remember that last minute panic for the need to cram in study one week before that 'big exam' only to ask after the event "If only…"? The truth is, unless your name is Alex Ferguson, leaving things to the last minute is not a successful long term proven strategy. Numerous statistics plague the internet about the proportion of individuals who have problems with procrastination. To list a few:
http://brandongaille.com/17-lazy-procrastination-statistics/
This shows that procrastinators are rife and are most likely sitting in your office. You may be one of them! In fact, if you are a business owner and the bind of dealing with workplace pensions (or auto enrolment as some call it) is still sitting on your desk two years after you knew you had to start planning for this, then you are one of those procrastinators. So is it really fair that you're piling on the pressure to one of your employees for not completing that so dull, so boring, so mundane excel report?
Where workplace pension legislation is concerned, for many smaller companies with under 50 employees, leaving pension planning to the last minute could be highly problematic. Yes of course, there will be a route available for you and your employees. But as a smaller company you need to be asking "is a route all I want for my employees, or do I want choice?" Perhaps even more importantly, companies should be asking "Do I value my employees enough to give them a benefit, rather than just inflict a legislative measure onto them?"
It's perhaps a fairly well known fact that if employers leave pension planning to the last minute, their choice will be limited. And to be very honest, even if you do plan well in advance this may not change this fact. For example, if as a company you are not prepared or able to contribute more than the minimum requirement then pension providers are not likely to find you the most attractive proposition. However, this is not the most important reason employers should be preparing for auto enrolment well in advance of their staging date.
CB Benefits know from experience, research and statistics that the perception of what a company is providing to it's employees is often more important than the actual benefits themselves. This has been shown in the past where CB Benefits have taken on the running of all singing all dancing benefits packages on behalf of company's but the employees have been highly disenfranchised and felt under valued. The psychology of building a culture where all employees are working towards a united vision is critical to a successful thriving organisation.
THE BENEFITS OF STARTING EARLY

Workplace pension legislation is actually a very logical legislation. It has maybe come 20 years later than it should have done, but better late than never. The exciting part is that companies now have a great opportunity to present a benefit to their employees that they may not have looked at had this new legislation not been implemented. Starting early with the legislation and having the right supplier will provide the following benefits to your employees:
Can be presented as a benefit to employees rather than a legislative measure
Builds up employees retirement provision
Provides a positive planned communication and allows time for employees to be consulted and involved over the process
There is more possibility of being given a choice of scheme from different pension providers rather than your choices being limited
May be able to secure lower charges for your employees
Most importantly, employees perceive that you are providing them with a benefit rather than just forcing a legislation onto them
If left late, fines may be applied by the regulator
There are other benefits so there really is no excuse and the overriding message to you as an employer is; DO NOT MISS THIS WINDOW!
SO HOW DO EMPLOYERS GET READY?
First things first, if you don't already know you need to discover your staging date. You will need your company PAYE number. To find out your staging date, follow this helpful link: http://www.thepensionsregulator.gov.uk/employers/tools/staging-date.aspx
Now you've found out your staging date, you need to find out where you are, and where you should be in this process according to the pension regulator: http://www.thepensionsregulator.gov.uk/employers/planning-for-automatic-enrolment.aspx
There's a good chance you may be behind schedule so we would recommend you take action immediately. Contacting providers directly can be pretty time consuming and this is one of the areas that contribute towards the dreaded procrastination we have spoken of in this article. Companies will have questions of themselves such as what do we ask? What do providers require?  How do I make an informed decision about which provider to go with?
To save a lot of time and to give you reassurance, using an Employee Benefit specialist like CB Benefits can be a great way to ensure you are getting the best deal for your employees. However at Bigmore Benefits we are not just there to tick a 'legislative box'. We are there to provide real value, education and engagement to your employees and in our next blog we will be outlining some of the great benefits to having an experienced employee benefits specialist such as Bigmore Benefits.
In the meantime, if you want to get moving straight away, which we would highly recommend, please email support@bigmorebenefits.com.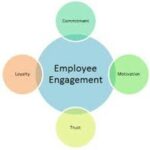 Cost Effective Employee Engagement Previous post
Juggling Many Balls – Being productive Next post