Budgeting for Your Summer Holiday
As a family that loves to travel, we are already thinking about booking our Summer holiday. More than 6.5 million people will have booked their holiday between Boxing Day and New Year's Eve according to research released by ATOL. Only this year we have the cost-of-living crisis to contend with. I would be lying if I said it will not be affecting our travel plans. But there are still ways to consider budgeting for your summer holiday to ensure you get that much needed family time.
Work out how much you can afford
Over 70% of the adult population of the UK do not have a budget plan. Budgeting makes you stricter with your cash and less likely to spend it on things you don't really need. It is surprising what the motivation of that sun drenched pool, cocktails and kids' laughter can do.
To establish what your budget is, work back from the date that you are planning on going away. Take into account that if you buy a package deal it will need settling several weeks in advance. As well as the cost of the actual holiday, make sure to budget in some extras such as meals out or activities. Google should be able to tell you roughly how much it costs to eat out in your destination.
Now identify how much you can save towards a holiday each month. This gives you the budget for your trip.
Going forward save this amount each month into a separate pot or account. There are so many different banks now that allow you do this. You can even set up an automatic payment so that once you get paid it leaves your current account and goes straight into your holiday fund. By setting the habit now, this time next year you will already have some money towards your holiday in 2024.
I have been saving for our Disney trip now for six months, even though we probably will not go for another 3 years. By saving now I don't notice it so much as I am saving much less each month than if the trip was in a year's time. Plus, I know I will enjoy it more by not having to worry about how much is going on the credit card.
The bitter pill is that even with the ever-fluctuating currency markets you are still likely to get more for your money abroad than in the UK. As frustrating as it is, this is especially true during the summer holidays.
Even well-known brands such as Centre Parcs have cheaper holidays advertised for their parks in France and The Netherlands when compared to the same time in the UK. Going on holiday in Europe is generally cheaper and since you can now book everything online it is worth looking at sites such as Booking.com to compare accommodation prices.
If you can drive to France then the Normandy region is not that far from Calais and the beaches are huge, golden and generally quiet. Even by the time you add on the extra for the euro tunnel or ferry it will work out cheaper.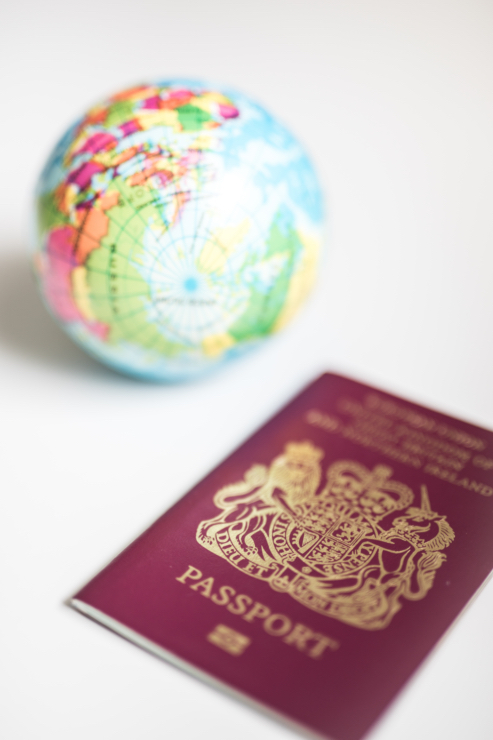 If you narrow down your location as much as possible it will allow you to thoroughly research the options available to you. Decide on the country and then decide on the region within that country. Inevitably we are aiming for something specific to tick off an ever-growing bucket list and then build a holiday around it.
One summer, we have a budget of £1200 and I managed 2 weeks in August in a two-bed apartment right on the beach in Ouisterham, including the channel crossing. The sun rises were stunning.
I never pay full price for a holiday. Ever. There is always a discount to be found, but you do need to be flexible, and you do need to set aside time to look. Booking early will undoubtedly give you the best deals.
Many airlines have sales on during January and it is worth looking at their hotel options too. I have been surprised by how little these can cost in comparison to booking separately.
Bear in mind it is not just airlines that give discounts. Many holiday companies do as well. Eurocamp is well known for giving an early bird discount in the first couple of months of the calendar year.
Although in the Summer months you are less likely to find this, still by booking early you will have more choice of destination and accommodation types. And even if there is no sale the prices will be cheaper to entice you in. The closer you get to the date and the more people that have booked, the higher the prices will go. It's simple supply and demand theory. Those that do favour package deals are likely to find that the free kids places go early in the season. With some even being released in the Autumn months for the following Summer. Always check these.
If it is the holiday that is important and not the 'when' then you may also want to compare dates. Seasons such as Easter, May Half Term and October Half Term are likely to be cheaper than travelling in July and August. Just check the expected temperatures and rainfall figures to make sure you do not hit the wet season.
I completely understand that getting a package deal for some people is the only way to holiday. However, in twenty five years of travelling I can count on one hand the number of package deals we have been on. Although there are still certain destinations on our wish list that we will most likely get a package deal to, think South America and Saudi Arabia. This is the exception not the rule.
Yes, it feels like more work, but by building your own holiday you cut out the middle man and therefore their commission.
Low-cost airlines have their failings but if you are trying to hit a specific budget figure for your Summer holiday then you need to consider them. Just be mindful of the extra costs associated with luggage and seating. They tend to be less social flying times so think about this too. There is no point getting a 5 am flight if you need to add an extra £200 to stay over in an airport hotel the night before.
Always contact the accommodation directly to see if they can do you a better deal than what you have found on a holiday comparison site. Nine times out of ten you will get a better price and if they can't give you a better price you may get a better room or half board over B&B. Use TripAdvisor to identify hotels that may not appear on the comparison and booking sites and look at their websites independently.
If you don't want to hire a car then check the local transport options from the airports. Shuttle buses are normally a fraction of the price of a private transfer. Again, many tourist boards will have information on the travel options from the airport on their websites.
I have already mentioned using the Eurotunnel to drive into Europe instead of flying. This does make self-catering holidays so much easier as you are not constrained by weight limits. Although we will happily drive down to Switzerland and Italy I accept that if the kids are not use to this it can be a challenge. However, there are so many other destinations that are just a couple of hours from Calais.
Think about your accommodation. Many of us associate a holiday with a large whitewashed hotel, all-inclusive local alcohol (that actually doesn't taste that great) kids clubs, evening entertainment, infinity pools and white sands. But it doesn't have to be that.
Although I have had some funny looks when I say we tend to opt for mobile homes they can work out a fraction of the price. For example, we stayed for a week on Lake Garda last year in the Easter holidays for £350. Yes, it was a glorified caravan. But holiday parks in Europe are set up for families. There's always a swimming pool and many come with splash pads and slides, at least one restaurant on site and a convenience store. All come with an outside eating area and normally a BBQ. Fresh bread in the morning and the local plonk for a few euros should not be underestimated.
Having the car with you means that you can easily reach any day trips you fancy. And the larger parks also have lots of other activities such as sport pitches, mini golf, water sports, soft play and kids' clubs. You can even find some that have theme parks and zoos right next door. Ideal for a family break.  
In our experience when travelling with kids once they have been in the pool or been out exploring all day expensive sit-down meals never work out how you picture them. I am not saying don't do it, but perhaps not every night.
Even with the all-inclusive deals self-catering will be cheaper, and if not cheaper than the quality better. For a start if you are budgeting you have already allocated money to the weekly food shop at home. You can reallocate this to food while on holiday.
The quality of fresh fruit and vegetables is normally so much better in Europe. And if you can find a local market, even better. This makes preparing simple meals easy. Draw straws and share the cooking and clearing up. The normal chef in your house deserves a holiday too.

Don't fill it with day trips
As tempting as it is (and I am particularly bad at this) do not fill the holiday with constant costly day trips and activities. The price of these can really add up. Pick one or two things and stick to it. It's easy to think 'Well, we are on holiday. We will put it on the credit card and pay for it next month.' But remember, you are trying to stick to your budget.
If you must, then there are ways that you can reduce your spending. When visiting a city look into the option of a city card or similar. Many tourist boards will offer a pass that allows entry and public transport for a set period, 24, 48 or 72 hours being the most common. Some even offer free kid's cards with adult ones.
Countries in Europe are generally much better with children up to the age of 7 visiting monuments and museums for free. They are also usually free on public transport. Keep an eye out for flyers for discounts in local tourist information offices and in your accommodation. Also check online to see if you can book reduced tickets in advance or sign up to a newsletter for a specific discount.
It's about being together, not splashing out
Most importantly, remember the reason for the holiday. Spending time with your family, with your children while they are still young enough to want to be spending time with you, is the reason you are taking these holidays. There is no one rule or one way to have the best holiday.  It is all about what works for you, your family and your budget. 
Wherever you decide to go on holiday this year, enjoy your time together, stick to your budget and avoid the holiday blues when the credit card statement lands on the door mat.
Article by Clare Ridlington
Chartered Financial Planner
For more information about Bigmore Associates's financial planning services click here. 
Clare also runs the popular blog Mudpie Fridays where she shares top tips on travel destinations and experiences in the UK and further afield.  
"We travel not to escape life, but for life not to escape us."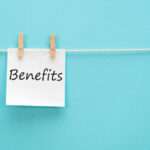 How to Create the Perfect Employee Benefits Scheme Previous post
Payroll: The Right Solution for You Next post