The positive impact of having a comprehensively researched, budgeted, and implemented employee benefits scheme can make the difference between a successful business and one constantly battling employee turnover.
However, it is vitally important to ensure all elements of your scheme are properly communicated to each employee as well as assessed and reviewed to make sure that what is being offered is in line with the short, mid and long term needs of the team. Most companies can fall into the trap of focusing on the headline quick fixes such as Perks that concentrate on social events and discount schemes. These are important of course, but it is often hard to measure their long-term impact and the Return on Investment (ROI).  
Why you need an employee benefits scheme
Within every company's HR strategy there will always be (or should be) a major focus on the working culture, and staff development which lead to arguably the most important thing, employee recruitment & retention. These elements can all be supported by implementing a specifically designed employee benefits scheme. Recruitment and retention are the biggest cost for any company and so investing in the right program will show a significant ROI. This is achieved by:
Attracting Talent
Improving retention
Building a better workplace with motivated and engaged employees
What an employee benefits scheme will say to your employees
The inclusion of a comprehensive benefits package demonstrates the importance and emphasis a company places upon its employees and the overall culture of the workplace. A benefits package should not be considered simply as an extra payment for a worker's salary. If the offer is well planned and utilized intelligently, it will provide real worth. It can assist you in developing a good and appealing employer brand, improve recruitment and retention, allow you to hire more people, and make your business a far more attractive and positive place to work.
No matter the size your company can have an employee benefits scheme
Any company that has 3 or more employees should consider implementing a benefits package. We work with and support an extensive range of SMEs across the UK with employee numbers ranging from 3 – 500+. A top-notch employee benefits provider will support you in a variety of ways and work in partnership with you. This is of the utmost importance to the team at Bigmore Benefits and is at the core of how we operate.
The cost should not be prohibitive
There is often a common misconception made by SME's that to implement a comprehensive Employee Benefits and Engagement package must be expensive. So, their stance is either to not invest in their benefits strategy or they invest in a low-cost quick win initiative which may have a short term impact but does not provide long term value to their employees.
Employee Benefits do not have to be expensive. Most employees understand and feel valued by the fact that their company is doing everything within their means for them.
Bigmore Benefits Design Framework: The 4 P's
Having several years of experience, Bigmore Benefits has been able to create its own framework, The Four P's, which is the cornerstone for helping SME's design a comprehensive employee benefits package tailored to each individual company.
The Fours P's are the framework we use to help design and deliver a meaningful and sustainable benefits scheme for our SME clients. Our aim is to work from the foundation up, like building a house, with the four key pillars in order of priority being:
Provision, Protection, Prevention and Perks
Every employer should be asking themselves the following four questions relating to these Four P's.
So, let's look at these in a little more detail to give you a better understanding
The elements within the provision sector are all vital and enable the employee to plan and manage their work life balance as well as ensuring long-term security for themselves and their family. Having these in place makes an employee feel valued and gives them and their family peace of mind. Here is a snapshot of some provision considerations: 
Workplace Pension Design
There are many pension options available. The UK's average minimum contribution increased on the 6th April 2019, to a minimum of 8% of an employee's qualifying earnings. This includes a minimum employee pension contribution of 3%, with employer contributions and tax relief making up the remainder. However, many companies will offer the option of an increased contribution if the employee also wants to increase theirs accordingly, with a pension aligned to their aspirations.
Holiday Considerations
Offering flexibility and the option of buying extra holiday days is a great incentive for employees who want to be able to plan longer holidays or need time during school holidays.
Flexible Working Hours
To offer flexibility is becoming more and more the new normal. Most people have busy lives and are juggling family, self-care and social commitments and so by offering this it can ease a lot of everyday pressure and stress. The result is invariably a happier and more motivated team.
Share Schemes
Offering discounted shares is another great benefit that enables the employee to create another long-term investment and future revenue stream.
This area covers the key insurances that will make sure that should something untoward happen in an employee's life they are supported and protected. This gives comfort and peace of mind that they are being looked after and that their employer cares about their long-term health and wellbeing.
Death in Service (Life Assurance)
A tax-free lump sum is paid to a nominated beneficiary in the unfortunate event that an employee should die. Can be between 2 – 4 times their salary in a tax-free lump sum.
Private Medical Insurance
There are various levels of medical insurance depending upon budget and scale of cover. This can also be upgraded to include dental and optical as well as adding family members.
Income Protection
Supports an employee if they are unable to work due to illness. They will receive a set % of their monthly pay for an agreed period (commonly 5 years or up to retirement). It starts after the statutory sick pay period of either 13 or 26 weeks. Most common reasons for a claim are back problems or mental health issues.
Critical Illness Cover
In the unfortunate event that an employee is diagnosed with a critical illness such as a heart attack, stroke, cancer they will receive a cash free lump sum (normally between 2-4 x their annual salary). This will alleviate any financial concerns whilst going through a life-changing experience.
EAPs (Employee Assistance Programs)
Often offered as a complimentary add on in conjunction with Life assurance. The apps offer many online options including virtual GP appointments, mental health consultations, second opinions, dietary support, and advice to stop smoking. They are normally available to all employee's family members living at the same address.
Cash Plans
For a regular monthly or annual premium employer health cash plans allow employees to claim money back on many common health expenses including dental, optical and prescription charges all up to an annual benefit limit.
You only have one body so it is important to look after it!
The old saying of prevention is better than cure still stands strong. Healthy Body, Healthy Mind is also an approach that we agree with strongly at Bigmore Benefits. The idea is to make sure we stay fit both physically and mentally, which means we will be far more focused and motivated both in our personal and work life. Fewer sick days due to illness or injury has a very beneficial effect for any employer. What you do now also sets you up for a better quality of life as you grow older and during retirement. Some of the key supports offered to facilitate this are highlighted below:
Employee Assistance Program
Focused on getting and keeping physically and mentally fit. You can set yourself goals and get rewarded with points for movement or exercise and generally keeping fit. You can also set up competitions between employees with similar goals to encourage each other and build team spirit.
Mindfulness Apps
To help with meditation, mindfulness and mental wellbeing and practicing positive and good habits. We all live busy lives and sometimes the overwhelm factor can creep up on us. It is important to not only address this but also take action to remedy it.
Lunch & Learns and Workshops
We can do these either on site or virtually. We offer a wide range of subjects to help with your financial wellbeing such as budgeting, managing your pension, arranging a mortgage and managing debt, to name a few. These are aimed at helping you with your short, mid and long term financial plans.
Health and Wellbeing Platforms
A variety of Apps that offer support on specific exercises regimes, healthy eating habits, diet changes and menus, lifestyle change, understanding the power of sleep, stress management, etc.
Health Checks
Having an annual body MOT to see how your body is and review levels of cholesterol, blood pressure, heart rate and BMI. Hopefully all will be ok but if not then it is important to create a plan to rectify.
Once you have implemented the other three elements of the 4Ps scheme we can then focus on the fun of perks. As mentioned earlier, too often companies feel they cannot afford a complete benefits scheme and so purely focus on the perk's element. These are obviously important but is really hard to gauge the ROI. Where their real value lies is as an enhancement, bringing together the other three P's by creating that healthy, fun supportive and understanding team culture. Your employees feel important and supported by having key areas of their lives looked after by you, their employer, and now is the time to enjoy themselves with their family, friends work colleagues or even on their own.
Discount Schemes
Offering discounts on holidays, flights, retail shops, cinemas, and family days out often with some added value included.
Reward and Recognition Platforms
Improves company culture by helping teams recognize employee's workplace successes and important milestones. It helps highlight employees that have done particularly good work on a project, demonstrate company values, successfully complete a new qualification or for life events such as birthdays or work anniversaries.
Gym Membership
Discount on Gym memberships to enable you to get fit at an affordable price. Healthy Body, Healthy Mind.
Social Events
This covers all elements such as Pizza Friday, team building evenings, weekends away, office parties, Christmas party to name but a few. A great way of bringing the team together and to build a better team spirit and culture. These can be tailored to suit your needs and aligned to your budget.
At Bigmore Benefits our passion is for people. Our people and yours.
We pride ourselves on knowing that what we bring to the table makes a positive impact on your employees, thus aiding your business goals of recruitment and retention. A strong team makes a strong business. So why not contact us and discuss how our 4P's approach can benefit your company.
To know more about the value that Bigmore Benefit can add to the lives of your employees get in touch using the contact form below.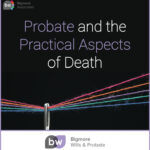 Probate and the Practical Aspects of Death Previous post
Budgeting for Your Summer Holiday Next post