Money management requires a clear plan, consistent action and frequent review. All of these elements can be explained in one phrase:
You need to have the right money in the right place for the right time. 
Different financial goals have different timelines, amounts and importance. Investments you are looking to grow slowly will likely be different to investments you are hoping will yield a quick return. Money you need in the near future will likely be best suited in a saving product different from money needed in retirement. 
Think of it like food storage.
An analogy that might seem unrelated, but a fitting one nonetheless.  
Julian Strauss, Investment Director and Certified Financial Planner, explains the concept in this week's Insight video. 
To learn more about Bigmore Associates and how we can help you manage your finances, fill out the contact form below.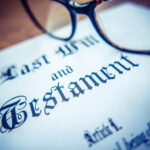 What should you include in a will? Previous post
Keeping Up With the Joneses Next post