If you are one of the 1.4 million households thats mortgage deal is coming to an end, this is an important time to take active steps in the renewal process. 
With the continual rise of interest rates, taking conscious, active steps when your mortgage term is coming to an end can potentially help mitigate the increase in your monthly payments. The first step to doing that is understanding what the options are. 
In this video, Chris Layzell Head of Mortgages and Protections at Bigmore Associates outlines the options that are available when it comes time to renew your mortgage.
For a deep dive into your personal circumstances, it is always a good idea to seek expert advice. This is where the team at Bigmore Associates can help.
Bigmore Associates has been advising clients on their mortgages for over 50 years. We have seen the market ebb and flow consistently in that time and have helped our clients manage their finances through it all. 
If you would like to speak to someone about your personal circumstances, fill out the contact form below.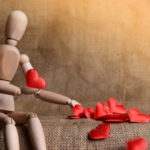 Why We Cannot Take the Heart Out of What We Do Previous post
Meet the Team Member: Adam Nettleship Next post