When employers and their employees discuss employee value, the conversation typically focuses on or even begins and ends with salary.  Certainly what a job pays is hugely important, but the aspect of employee value that often gets overlooked is employee benefits.
There are many reasons Employee Benefits are so overlooked in this country:  unlike certain other countries the NHS means health insurance is often perceived as a luxury and not a necessity.   There's also the attitude that many people would rather see a company's money arrive into their bank accounts, rather than invested into a pension.  And, let's face it, some of the really important benefits aren't exactly sexy and are often only valued when needed, thus easily taken for granted.
However, a solid employee benefits package can make all the difference when trying to distinguish yourself as the employer of choice to your prospective job candidates and at the same time retaining their loyalty.  Too often Employee Benefits are looked at as an added cost, and not an investment.   The statistics are overwhelming on why companies should look at this differently.  To provide a simple example; if a company of 100 employees can improve their employee retention by 2-3% by using solid engagement and communication of employee benefits, then the saving in recruitment and training costs will typically far outweigh the costs of a comprehensive benefits package.   And this is excluding the upside of having a bunch of happier and more productive employees.
Benefit Brokers – Is it really better the devil you know?
So, while benefits can be overlooked in conversations about compensation, employers do offer them because they are important.  But are employers and employees getting the most out of their Benefits?    A CIPD study in 2012 found seven out of ten HR departments could improve the way they communicate Benefits Packages.   But HR departments are often pulled in so many directions that often benefits are communicated passively or reactively.   And the support they get from a Broker is often geared towards an upfront set up, and then an annual review of benefits for cost comparison… If you're lucky!    HR Departments need more support…
Pain vs Pleasure
… but they often regard switching Benefit Brokers a hassle.  They just don't want the perceived pain that goes along with changing brokers.
What, then, pushes HR departments to switch the benefit provider?  Maybe if there is very little communication from your broker and a lack of service that might do it.  Or maybe after a review, there is a bit mess up over switching providers?   This reflects just some of the painful reasons companies may consider switching. However, why settle for this?
A superior vision should be the catalyst for change.   Beyond market research and analysis, how are you communicating your employees on your benefits package? Guaranteed, they'll want to know more than is typically told them and this is how we developed our communication strategy.   And what support are you and your employees receiving through the year?
Employee Engagement support – 365 days a year
We are not a typical broker.  We are not really an Employee Benefit Consultant either.  Because both of these typically rely on a one off or sporadic service.
We much prefer to refer to ourselves as Your Benefits and Engagements Co-Source, because we work so closely with HR, ongoing that we basically become an addition to their team.
Each client we work with has a dedicated account manager who also acts as an employee and employer support line.  We provide bespoke written communications for each employee, a benefits portal for the technical communications and also, crucially, verbal communications.  This is possibly the most important aspect.  Having an expert clearly explain your benefits can make a massive difference to how benefits are perceived.    And most importantly, your employees can call us directly to gain support with their benefits.   Do your employees want to combine their pensions? Do they want to find out how much they'll receive in retirement?  Do they have medical queries?  All of these queries are brief examples of areas HR feel vulnerable with.  We provide support in all of these areas and much more.
In addition to offering a range of seminars such as Financial Wellness and Health and Well-being presentations, we will work with providers and arrange for them to visit your company to explain the benefits in more detail.
Your workforce is your livelihood and you want to attract the best people to join you, and work with you for as long as possible.  And a well-run engagement and benefits platform is one of the best tools to do that.  And increasingly, potential employees are making them a key component in their job search.
Don't let the pain principle be a barrier to you and your employees receiving better support.  Call us on 01932 253939 or email support@bigmorebenefits.com  and we'll be happy to help.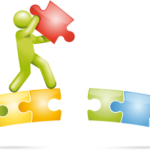 Getting Started With Auto Enrolment… Previous post