When your team grows, your business grows.
As Head of Mortgages and Protections, Chris Layzell has been with Bigmore Associates since 2013. An avid cyclist and human Dad to our inaugural Office Dog of the Month, Coco, Chris balances his work as a mortgage advisor with his love for long bike rides, delicious meals and a cheeky pint in the sun. 
Let's get to know a bit more about Chris and his time at Bigmore Associates.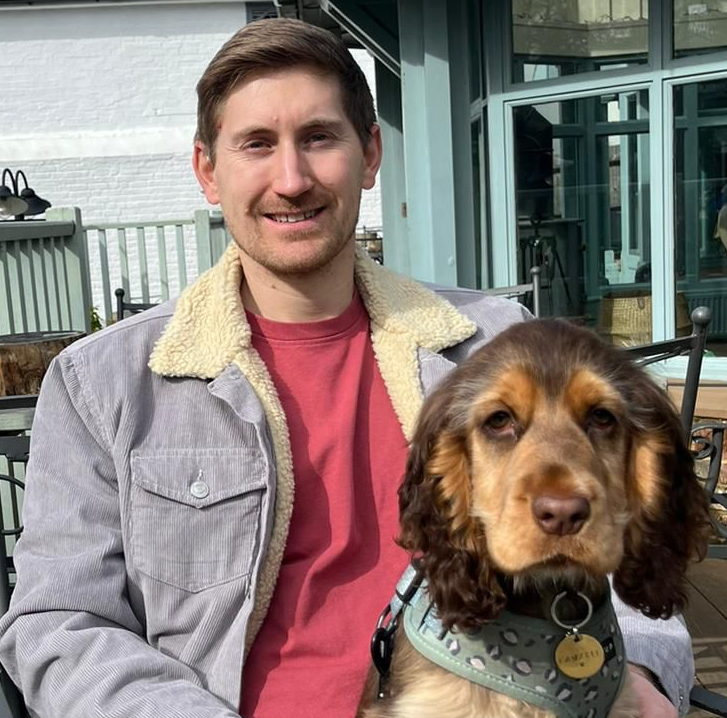 How did you end up working in your respective field?
I started at Bigmore's in September 2013, as the general office administrator. Took a liking to the wonderful world of mortgages, passed the exams to become a mortgage advisor and have been advising on mortgages and protection for around 8 years, now heading up the mortgage department.
What do you love about your job?
Putting people in a position, particularly first time buyers, to buy their dream home.
What is one thing about your job that energises you?
Helping clients get the best mortgage deal available on the market. Everyone likes to save money, so it's a great feeling when I'm able to secure a great deal for a client.
What's the biggest misconception people about about your position?
People seem to think I can make up the interest rates and have the overriding decision if a bank will lend money or not. Unfortunately I do not have this power, but I can source the best deal on the market to meet your circumstances.
What is the best part about working at Bigmore Associates?
The people. We've got a great team, who enjoy working together and love to have a laugh.
Any favourite local spots or businesses in Walton you can recommend?
Can't beat being next to the river, sat outside The Anglers on a summer's afternoon with a cold pint in hand.
What do you think is the most important part of employee wellbeing?
Work-life balance. Its important to be able to switch off once you leave the office.
What do you do to maintain your wellbeing on busy days?
I find stepping away from the computer for a walk or a bit of exercise helps. I often cycle to work and the ride home helps clear my head and forget about the stresses of the day.
If you could choose a superpower, what would it be?
Teleportation. I hate wasted time, so cutting out the travel time to go on holiday would be fantastic. Anything I can do to hit the beach with a cocktail quicker is a winner.
If you could only eat one dish for the rest of your life, what would it be?
Tacos. So many varieties and flavour options available. I've got a couple of great recipes up my sleeve.
VIDEO: The Importance of Budgeting Next post