With over 20 years in the industry, the team at Bigmore Benefits has heard from many SME owners about concerns that they cannot offer a benefits package that is able to compete with big corporations. The truth is, you don't necessarily need to provide a package that has all the bells and whistle. You just need one that servers your employees in a way that makes a true difference to their life. Both in and out of the office. 
And, importantly, it does not have to break the bank. 
In this video Dave Sykes, Director of Bigmore Benefits outlines the 5 Top Employee Benefits for SMEs and why they make a difference to your employees, their productivity and therefore, your bottomline.
To find out more about how Bigmore Benefits can support you and your employees, fill out the contact form below. 
Contact the Bigmore Benefits Team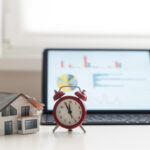 When It's Time for a New Mortgage Deal Previous post