Planning for death is an important part of life.
There is no denying that death is an uncomfortable subject. As a result of those feelings many people do not take the time to think about or make arrangements for the end of life. This often includes a lack of education around the practical aspects involved after someone has died. 
At Bigmore Associates we aim to help you educate yourself on all matters that pertain to your financial life. This is why we have created a free guide to Probate and the Practical Aspects of Death. 
Our free guide is designed to help you understand what probate is, what must be done before the process can begin as well as providing some ideas around the steps you can take to prepare your estate. The loss of a loved one can be a very difficult and emotional time. Having an outline and understanding of what comes after a person has passed can potentially help elleviate the stress for you, your family and your friends. 
Download our free guide below.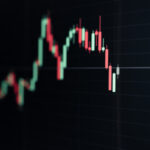 Market & Investment Update Previous post